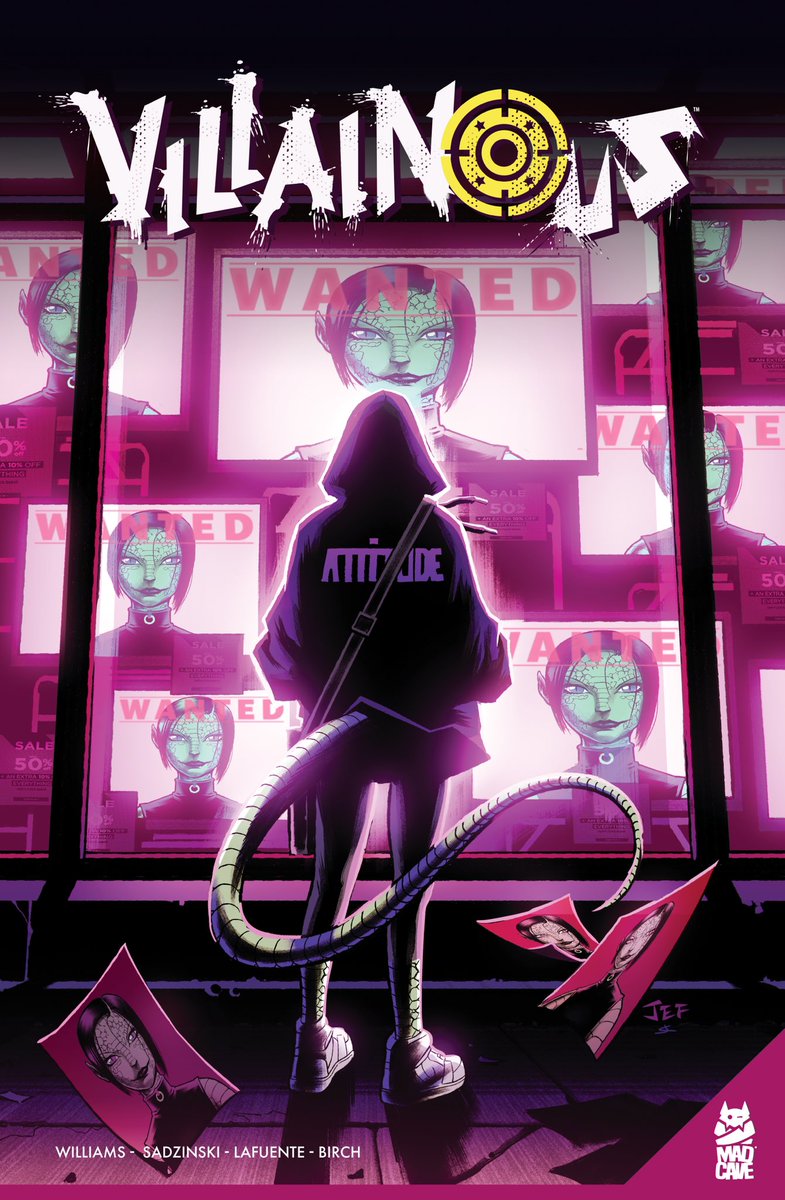 ⭐⭐⭐
Villainous by Stonie Williams
**Thank you to NetGalley, and the publishers for this advance copy**

This comic bind-up has the first 5 volumes of Villainous, a story about superheroes and one girl's desire to be a hero. It reads like a more toned-down version of The Boys, and brings up twists and turns to keep you guessing while reading.
Villainous follows Tilly, a reptile-like human who joins the heroes, but she quickly learns things are not all as they seem. The people she once looked up to are awful, no better than assassins for hire. They even force Tilly to make a choice between being a hero and going against what she stands for, or don't. But going against the heroes has consequences, one that Tilly will learn soon enough.
This comic was fun, albeit a little bland. If you like The Boys, but aren't a fan of the gore or language, or want to get someone younger into comics this is probably a perfect story. The art style has beautiful colors and is very straight forward so it won't be distracting and you don't have to search for hidden secrets, and the characters are interesting. The star of the first 5 volumes of these comics is definitely the character designs. Each character has such interesting designs, and I honestly want to know why specifically the guy with the mouth cover.
But while the character designs thrived, I think there are some aspects that could have been better. The first being, the pacing. I know comics go fast, I grew up on them, but this felt too fast. Too much stuff happened in one day for it to be believable, or even entertaining. It felt like the timeline was so short to bring about big reactions, but all I could think is there's no way. I also found it weird that the other apprentices/interns were only present for two strips, and there are so many of them. It felt like we needed a few more sections or at least more fight scenes to even understand how there are so many interns when we've really only seen 4 heroes.
I also think the biggest downfall to this comic series, is that it is not just LIKE The Boys, but it is almost the same. The main characters gets disgusted by the "good guys" after finding out they're not so good, the big hero is the worst with an ego, the main character gets sucked into helping "the villains" and tries to take down "the good guys" the big hero hotshot disappears after a confrontation. Yeah, it was all too similar that wasn't as enjoyable.
I am interested, however, in continuing on with the next couple of entries to see if it evolves from a younger The Boys or not. As I said above, I think if you are really passionate about The Boys, or have someone younger that you think would like the show but are too young to watch it, this is the perfect starting point.