I'm not one to make a TBR, I'm usually the type to just read whatever I want, whenever I want. But with that comes with me just putting down a book and it being years, if ever, for me to pick it back up again. I've been good so far with that this year, I'll either finish it or DNF it immediately, but these last two months I've reverted back to just putting books down. But I don't want to do that, I either want to decide if I'm going to finish the book, or actually finish it.
So this month I'm going to make myself a TBR. Partly to see how much I stick to it, and partly to see if it'll make me make a decision on a few of these books.
So let's get into it!
—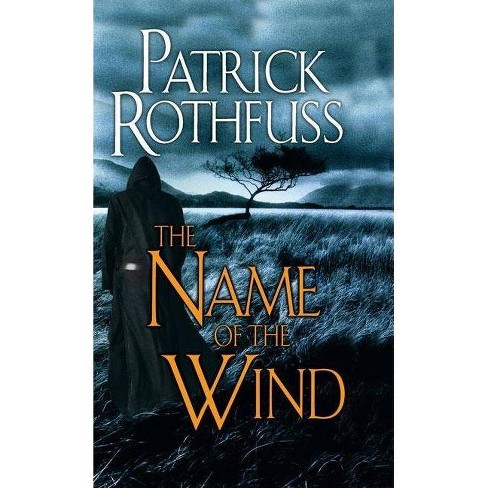 The Name of the Wind by Patrick Rothfuss
This is the book that I have been "reading" the longest. I started this in June, and was so excited to read it. I've had it since 2016, and have been putting it off, but I decided this was THE time to read it. But then it got to feeling pretentious. I hate that style of writing in books, so I put it down, but still haven't decided if I want to completely stop reading it.
So I'm going to try to finish it (unless you guys think I shouldn't, please let me know).
All I know concretely about this book is that it's the epic story of the life of Kvothe (pronounced Quothe *eye roll*). Each book is told over one day, and it recounts some major part of his life that has lead to him being a highly esteemed – yet feared – magician.
The Glass Hotel by Emily St. John Mandel
This is the other book that I started but have yet to finish. I started reading in July, and put it down because it felt so bleak that I couldn't handle it at that moment in time. But I really want to finish it since I love Station Eleven so much.
As for a synopsis, I genuinely have no idea. It sounds like there's a lot of sadness and a ponzi type scheme?
The City We Became by N. K. Jemisin
This will mark my first N. K. Jemisin book ever. It sounds so good and I got it on my kindle, so I figured I should read it now. This book follows New York City, and each of the buroughs are personified by being a person. It follows them as they try to figure out life and thrive.
Mexican Gothic by Silvia Moreno-Garcia
This book honestly sounded intriguing. It's a gothic horror, that follows our main character after she gets a letter from her cousin saying she needs help. She off she goes to this large mansion, and when she gets there she's greeted by a whole slew of horrific things.
I wanted to pick this up in July, but I sadly didn't get to it due to my Tokyo Ghoul binge. But I will read it this month!
The Poppy War by R. F. Kuang
I have been wanting to read this book FOR AGES. I thought the Asian inspiration, the dark fantasy, and the fact that there's a training arc AND a war arc sold me. I don't know anything else about the book other than that but MAN I'm so excited, and honestly this might be the first book I read this month.
Home Before Dark by Riley Sager
I've been on the fence about this book. Purely because I don't mess with Ouija boards, and if there's a chance they'll show up I'm OUT. But I've heard really good things, and people have been saying it's more of a haunted house thriller as opposed to messing with ghosts and demons. So I'm going to give it a shot. I have this as both an e-book, and an audiobook from my library so we'll see which I prefer.
The Shadow of Kyoshi by F. C. Yee
I'm honestly so ashamed of myself for not having read this yet. I read The Rise of Kyoshi earlier this year and absolutely loved it. I couldn't stop talking about it, and raving about it. Yet for some reason I haven't read the sequel.
These books follow Avatar Kyoshi from when she's a child all through her Avatar years. I don't want to go too much into detail, but if you love The Last Airbender, you should definitely give these a try!!
—
I have a few more books I would like to get to, but I honestly doubt that I will so I think I'll stick to these for now. Are there any books you plan on reading this month? Any you think I should read?